The following activities can be organized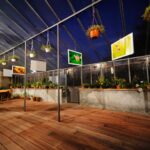 shows and exhibitions
of arts and products
The ground floor of the villa, the garden and the garage lend themselves to both artistic and culinary exhibitions, while the intimate atmosphere of the greenhouse will add warmth to exhibitions or presentations, but also events where food or drink is served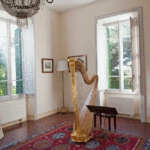 photo sessions
of fashion events or weddings
The elegance of the villa and the Italian garden,
scattered with numerous Roman artifacts,
offers an exclusive setting for photo sessions,
fashion events or weddings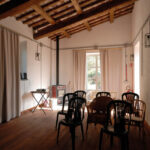 courses
and workshop
The calm and tranquility of the estate
will enrich and enforce the effectiveness of
your courses and workshops, whatever the subject.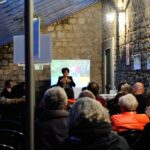 seminars
presentations, meetings
The greenhouse is an ideal place for meetings, conventions and conferences.
You can organize them independently or use experienced staff that we recommend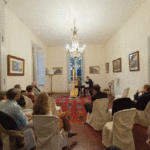 campus and laboratories
for children and teenagers
The garden and the garage / greenhouse or the ground floor of the Villino
are perfect for holding workshops
or summer camps
Available spaces and their capacity
The Greenhouse is located within the garden and includes a large glass wall, a covered area (former garage) and a service area.
It is available for different types of activities and events, such as:
exhibitions, workshops, seminars, or parties for children, up to a maximum of 50 people.
It is also equipped to organize yoga sessions for up to 12 people.