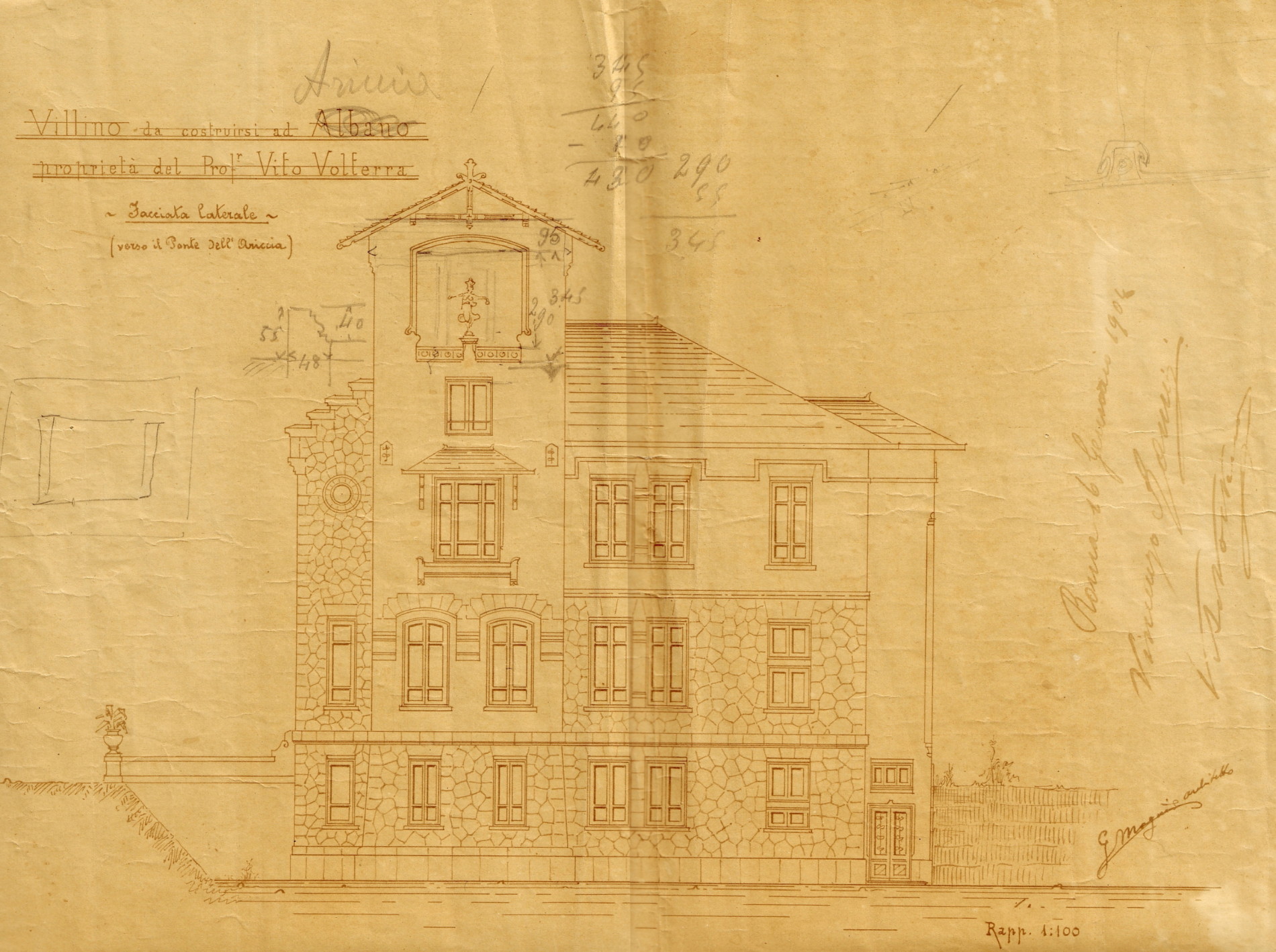 Villino Volterra was built in the early 1900s by the mathematician Vito Volterra, and the family has continuously maintained the property with the characteristic look of a country house intended for a summer residence of Roman upper middle-class families.
The main building is a massive structure with three floors, large windows, large rooms, and ceilings, was designed by the architect Giulio Magni. The original drawings still exist as well as the detailed design and the exchange of letters between the Volterra, the architect and the building contractor.
The project involved extremely modern comforts for its time and a choice of high-quality materials. A comparison between the original plan and the current estate reveals that both the villa and the park have not undergone substantial changes.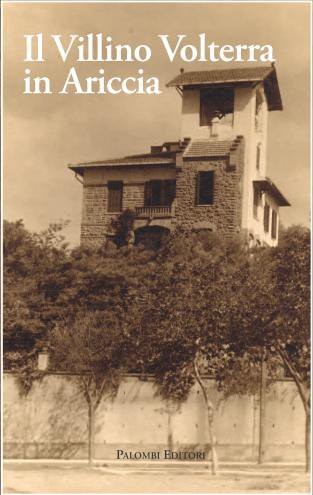 THE VILLINO VOLTERRA IN ARICCIA
This volume traces the history of Villino Volterra since its construction over a century ago, commissioned by Vito Volterra and Virginia Almagià and started in 1904 by the architect Giulio Magni, until its present restoration completed in 2010 by Roberto Veneziani and Virginia Volterra.
With contributions from Elena Alleva, Valentina Bottieri, Luigi Capogrossi, Giovanni Paoloni, Paola Picco, Francesco Petrucci,Flavia Tummolo, Serena Volterra and Vito Volterra.
The publisher is: Palombi Editori
For further information: info@villinovolterra.it
For online purchases: http://www.palombieditori.it/
THE LEGACY OF VITO VOLTERRA
A documentary on the life of the mathematician, who was also a key figure of Italian culture and politics and founder of important research institutes, such as the Italian National Research Council (CNR), the Italian Physics Society and of the International Research Council
For further information on the full version:
The Legacy of Vito Volterra
Production: Association for the dissemination of scientific and technological culture "La Limonaia Scienza Viva"
Director: Stefano Nannipieri
Realization: Alfea Cinematografica
Duration: 60'
To purchase contact:
info@lalimonaia.pisa.it
RAI 2 – Sorgente di vita
A documentary about Vito Volterra, known during his time as Mr. Science who was one of the founders of the Italian National Research Council (CNR).
The CNR has dedicated an exhibition on his work in the Jewish museum in Rome. This illustrious mathematician was also Professor of Mathematical Physics at La Sapienza University of Rome.
Volterra is also one of the founders of the Polytechnic of Turin. In this television documentary his granddaughter Virginia Volterra provides a detailed picture of public and private aspects of her grandfather's life.
INTERVIEW WITH VITO VOLTERRA
On the occasion of the release of a comic book published by Feltrinelli Comics with Cnr Edizioni, dedicated to the life of the mathematician "The function of the world. A story of Vito Volterra " by Alessandro Bilotta and Dario Grillotti,
Roberto Natalini, scientific and editorial supervisor of the work, interviewed the nephew of the same name,
Vito Volterra, born in 1935, and resident for many years in Canada, reminiscent of the great scientist. In the interview, Vito Volterra talks about his childhood, his deeply anti-fascist family, his memories of his grandfather, some little known, and the rest of his family and also his impressions of the comic book